Heritage and History
Kathmandu University High School, initially named as Kathmandu University Preparatory School was established in 1998 A.D. with only 60 primary students from local areas and children of the staffs of Kathmandu University. The School started in a rented building near by a beautiful place called Bansghari in Dhulikhel with few staff by Mr. Aiden Warlow as a principal. The school always has been a non-profit making organization established under the umbrella of Kathmandu University.
Read more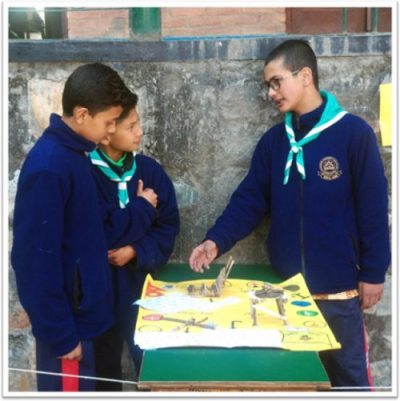 Latest News
आमाको सुझाव – सुश्मिता श्रैष्ठा

आमाको सुझाव – सुश्मिता श्रैष्ठा हुर्कायौं गुँडमा र प्वाख भरिए सन्तान लाग्यौ पर माया मोह अनन्त लाग्छ सँधै साथी छ लौरी तर तिम्रो त्रास म देख्छु बुझ्छु अहिले उस्तै अनियता हाम्रो भेट अवश्य हुन्छ सहजै हाँसेर बस्नु त्यता। यि मेरा स्तनको छ तागत अझै बिर्सेर रुन्छौ किन कालो रात सकिन्छ निश्चय छिटै फिर्छन् सुनौला दिन […]

Read More

While My Guitar Gently Weeps – Pallabi Chattopadhyay

While My Guitar Gently Weeps "*Alarm clock rings* Woke up, fell out of bed Dragged a comb across my head Found my way downstairs and a drank a cup And looking up I noticed I was late…" Oh wait! I'm no more late… neither do I drag any comb across my head these days; I […]

Read More
View more
Smart, Enthusiastic, Experienced, Self Learner
Is that you?
We may have vacancy for you, please click here to check any available vacancy that fits for you. view more