Dear Parents/Guardians/Staff/Well Wishers,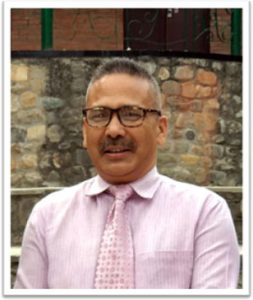 A warm welcome to Kathmandu University High School (KUHS). KUHS is a sister organization of Kathmandu University (KU) established in the southern hill 3km away from Dhulikhel. In KUHS a team of committed staff work collaboratively to deliver quality education to the children of age 6 to 18 in a very affordable fees.
KUHS puts emphasis to students to acquire all three components of education namely knowledge, skills and attitude. We encourage our students to think creatively and independently. Students are highly taught different life skills through the After School Activities Program (ASAP). Students are taught to compete with themselves and to collaborate with others. They learn about leadership and teamwork. They are taught skills of critical thinking and abilities of problem solving. We believe that every individual have that abilities to learn. Our team is very much aware to explore the individual potential. We don't teach them for the present only; we also help them to become lifelong learners. Furthermore we want to see every KUHSIAN become sensible and responsible.
Our teachers are excellent, competent and caring professionals who are dedicated to provide full support to our students. We endeavor to instill qualities of judgment, self reliance, integrity, self discipline in our student. Our system is not bounded by the rigid rules. However, school's code of conducts is on the best interest of children safety and security. We believe on self discipline rather than force discipline.
We look forward to guiding and sharing your child's learning journey and welcome your participation, cooperation and collaboration to our school community.
With Warm Regards,
Tejendra Prakash Rajbhandari
Principal